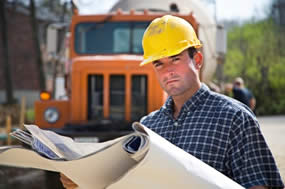 Construction Employment Up in 43 States, D.C. in 2018
Originally Published by:

ArchitectMagazine

–January 24 2019
The article above was produced and published by the source linked to above, who is solely responsible for its content. G2 National is sharing this story content to raise awareness of information publicly available online and does not verify the accuracy of the author's claims. As a consequence, G2 National cannot vouch for the validity of any facts, claims or opinions made in the article.
From the Article: "The construction industry ended 2018 in good shape in nearly all parts of the country, and contractors are optimistic about the volume of work available in 2019," AGC chief economist Ken Simonson said. "But finding workers to execute those projects is likely to be a major challenge."
G2 National Op-Ed:  With G2 National's PRS™ there is often no need for highly skilled framing labor (screws together, self-plumb/line).  The PRS™ is a viable solution for the skilled labor shortage in the construction industry.