PRS™ Parapet Roof System
The Strong, Simple, Supported and Sustainable Solution
The PRS™ is an Integrated Off-Site Solution (IOSS™) for cost and schedule optimization. The PRS™ is available through Architectural Licensing and is supported by G2 from Design to Jobsite Delivery.
PRS™ STRONG
High-Strength Commercial Truss (G2T-V+™) for long span w/ 48" o.c. spacing
Parapet Anchor Leg (PAL™) for integration of roof truss to Parapet Shear Panel (PSP™)
Increases the strength of parapet walls to assist in eliminating costly kickers
Factory fabricated PSP™ solves for high-wind bending and shear
Integrated PAL™ accepts high-load Canopy Attachment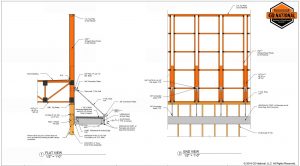 PRS™ SIMPLE
48" o.c. system allows for large roof penetrations, reduces sub-trade coordination
Standardized parapet attachment and bearing around the entire structure
Easy to erect and does not require journeyman framing labor
The PRS™ can affix to any existing wall system
Standardized methods of framing for any region of the United States (Snow, Wind, Seismic)
Our High Strength Connector (HSC™) handles the majority of the connections in the PRS™ – no more complicated hardware!

The 3 Primary PRS™ Ingredients plus the HSC™ create a SIMPLE Parapet Roof System
PRS™ SUPPORTED
Complete sealed Design Support for entire PRS™ above plateline (all without contractual obligation)
Elimination of Deferred Submittals (Pull a complete structural shell permit)
Industry Leading Production Lead Times
3rd Party Testing Support
9 Sales & Manufacturing Plants across the country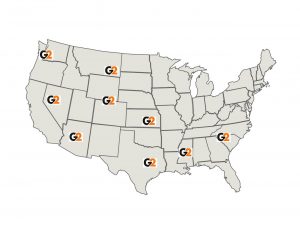 PRS™ SUSTAINABLE
A commitment to providing customers with efficient system designs, maximizing strength while minimizing material
G2 sources most major components from sustainable material suppliers
As an Integrated Off-Site Solution (IOSS™) the PRS™ has an eco-friendly effect on the overall construction cycle
One PRS™, One Delivery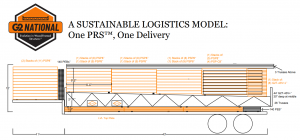 PRS™ STRATEGIC VENDORS

G2 National has developed relationships with Strategic Vendors in order to provide consistent and efficient material supply across the USA



High Strength LSL within:
G2T-L+™
G2T-L+J™
PSP™
PAL™






HSC™ Connectors within:
Entire PRS™

Powered by FastenMaster®




High Strength LSL within:
G2T-L+™
G2T-L+J™
PSP™
PAL™



Secondary description here