PRS™ Wood Structural Roof System (Parapet Style)
The PRS™ is a complete wood structural roof system innovated for both the CSP and QSR markets.  The versatility of this system means that it is capable of replacing your existing roof without causing changes to your walls.  The PRS™ is designed to sit atop any structural wall system chosen by others.
Stronger than any current wood-framed Parapet Roof System, can replace:

Pre-Fabricated Truss based Roof Systems
I-Joist/EWP based Roof Systems
Glulam based Roof Systems

Our G2T™ at 48″ o.c. can typically match the depth of a pre-fab roof truss system at 32″ o.c.

Say goodbye to roof penetration problems
Eliminates need for expensive head-outs for roof openings

Often eliminates the need for parapet braces (gets kickers off your roof)
The PRS is never a deferred submittal, can shave 3-4 weeks off of your typical wood structural shell CPM
So Simple and Strong that journeymen rough carpenters may not be required to erect
The PRS™ uses the same sub-components and on-center roof truss spacing regardless of region

High snow Northeast U.S.
High wind Southeast U.S.
High seismic Pacific U.S.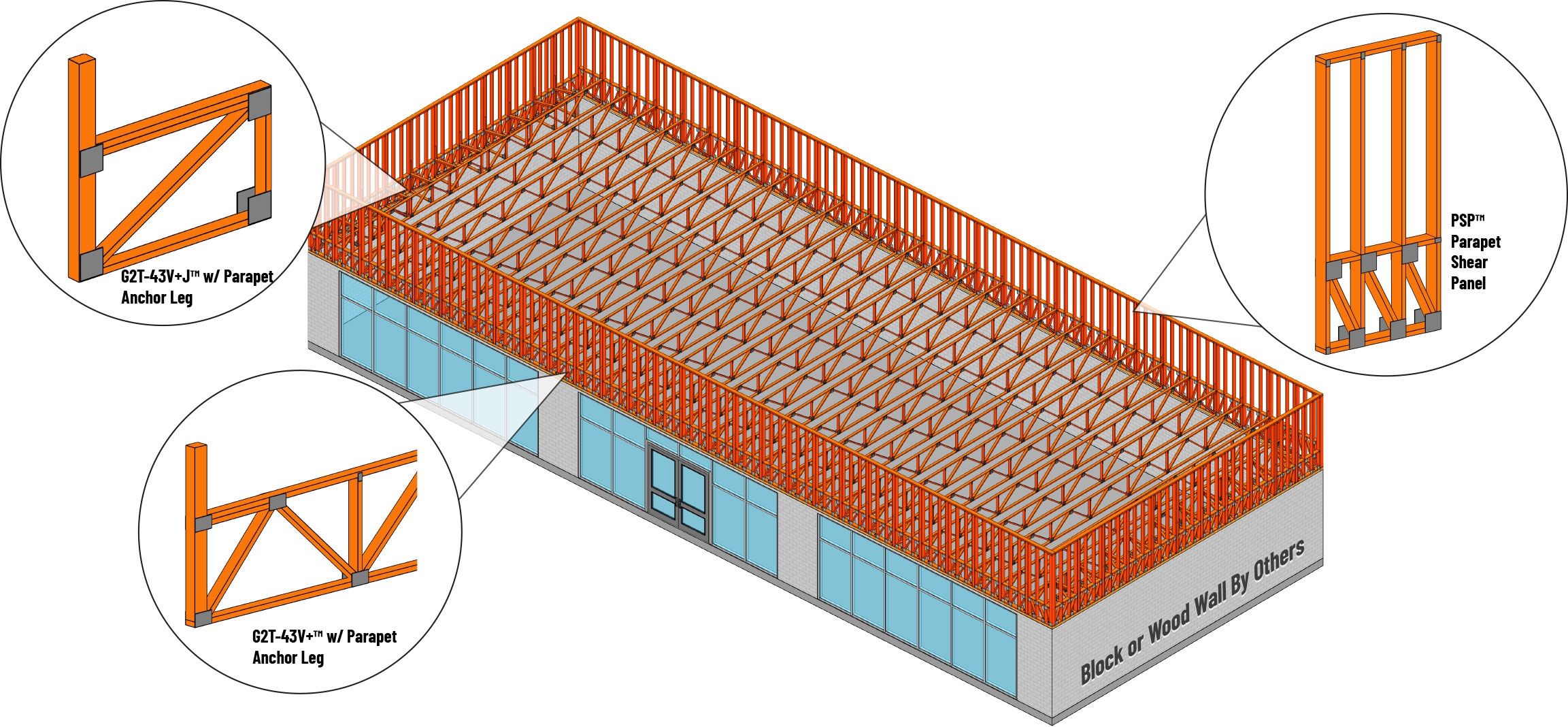 ↓ Sub-Systems (Ingredients) of a PRS™