G2 National's Individual Product Specification & Sales
9 manufacturing plants across the United States
Experienced technical sales and specification reps
Product specification support to an EOR's floor or roof system
Complete commercial product offering
G2T Commercial Wood Open-Web Truss
The G2T Series is the strongest mass production capable Open-Web Wood Truss available in the U.S.A.
G2T-43V+™  3 1/2″ x 2 1/8″ Chord
G2T-44V+™  3 1/2″ x 3 1/2″ Chord
G2T-45V+™  3 1/2″ x 4 3/8″ Chord
G2T-44L™  3 1/2″ x 3 1/2″ Chord (available exclusively in the S.W. United States)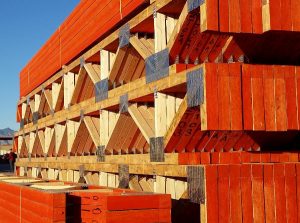 Advantages of the G2T™ Series of Commercial Wood Open-Web Truss
Design Flexibility

Depth: 16″ – 48″ (deeper depth available at some locations, please inquire)
Length:  10′ – 66′ (longer lengths available at some locations, please inquire)
Truss Profiles:  Parallel, Single Taper, Double Taper
Bearing: TCB, BCB, Flush Frame, Pocket Frame

Strong

Minimum 3 1/2" x 2 1/8″ monolithic top chord capable of receiving high-load diaphragm nailing
Tested to prove superior sub-component values
In-plane high load axial connection and transfer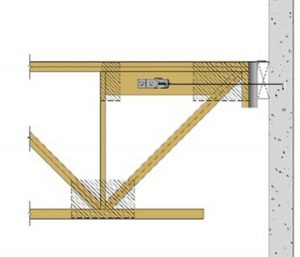 Simple

The flush frame mid-height bearing block can be detailed just like an I-Joist or Glulam Beam
The mid-height bearing block can sit in a pocket or in a platform frame application, solving for eccentricity

Economical

G2T-V+™ can span further and at a greater o.c. spacing than traditional wood trusses without denigrating dynamic performance

Readily Available

Shorter on average lead times than a typical pre-fabricated truss manufacturer
9 Manufacturing Locations Across the U.S.A. (more coming soon!)
Supporting the EOR's Specification of the G2T™
Complete specification support of the G2T™ in YOUR floor or roof system

Best use in system (the Strong and Simple approach)
Custom per-project details provided
Budget analysis
Progress placement plans, bills of material, and proving calcs
Full submittals for your permit application
G2 National provides the services above without charge, letter of intent, or contract provided that:
THE EOR AGREES TO CC G2 NATIONAL WITH EACH OF THEIR PROGRESS SUBMISSIONS TO THE AOR
Downloads
↓ CAD Details     ↓ Terms & Conditions
Project Profiles
Panelized Roof      Joisted Floor and Roof
Supporting the EOR's Specification of non-G2T™ Products
Limited specification support of non-G2T™ products offered

Best use and system
Standard details provided
Budget analysis
Presentation calcs
Individual Product/Service Offering
| | | | | | | |
| --- | --- | --- | --- | --- | --- | --- |
| Commercial Truss | Connectors | Design/Drafting | Pre-Fab Trusses | I-Joist | LVL/SCL | Glulam Beams |
9 Manufacturing and Fulfillment Locations Across the U.S. (More to Come)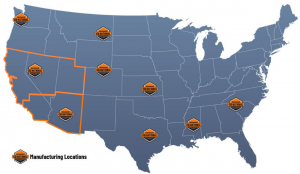 Who is your G2 National Products/Service Go-To Person?
Kyle May

Kyle@g2national.com

Utah

Northern California

Northern Nevada

Scott Catino

Scott@g2national.com

Arizona

Southern California

Southern Nevada

Pete McGee

Pete@g2national.com

Southeast U.S.

Northwest U.S.

Northeast U.S.