TERMS & CONDITIONS:
G2 General Terms & Conditions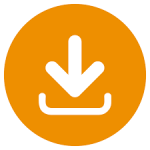 G2 CONNECT PRIVACY POLICY:
G2 Connect (G2) takes your personal privacy seriously. Because we value our relationships with our customers and others who visit our site, we do not sell personal information or share it with any organizations outside G2 and its subsidiaries, affiliates and representatives, unless required by law or as disclosed to you before the information is collected.
How Personal Information is Collected and Used: G2 only collects personal information that you voluntarily submit through our websites. This may include information such as your name, street and email addresses, and telephone number. We do not automatically collect personal information without your knowledge.
To improve your visit to our sites, we may use "cookies" to obtain non-personal information. Cookies are text information files that your browser places on your computer when you visit a website. We may aggregate this data to analyze the viewing habits of our site visitors, but it will not be associated with any personal identifiable data. Additionally, for some users after signing up for offered services and/or products, G2's website may generate cookies saved by a user's computer to bypass sign-in functions upon future visits to G2's website.
Uses of Personal Information: When you submit personal information to G2, we will only use it to:  
Respond to your questions or comments

Better understand your purchasing habits and needs

Help us understand how we can improve our products, services and website

Inform you about special promotions

Contact you to ask for your opinion or willingness to participate in certain events
Protecting Personal Information: Privacy has always been important to G2. We use appropriate technical and managerial procedures to protect your personal information and to prevent its disclosure outside of G2. Only those authorized by G2 will be granted access to your personal information.
In addition to careful consideration about what information you share and who you share it with, we recommend as applicable that those providing personal information maintain good security habits. These include protecting and regularly changing your passwords, using computer virus protection, logging off when you finish using your computer, and considering the use of file or email encryption programs.
Privacy Concerns: If you have any concerns related to the privacy of your personal information, please notify G2's Information Technology department by email at licensing@g2national.com or via mail at: G2 National, 2185 Green Vista Dr. Suite 212, Sparks, NV 89431.
We will make every reasonable effort to investigate and correct any issues promptly.   
Changes to This Privacy Policy: G2 retains the right to amend or discontinue this Internet Privacy Policy at its discretion. Please review this policy section regularly for updated information.
TRADEMARKS:
Any additional names of actual companies mentioned within the site may be the trademarks of their respective owners.
G2, the G2 logo and other names of G2, its subsidiaries, and/or G2 products or systems referenced on this site are trademarks or registered trademarks of MBB Investments, LLC licensed to G2 National, LLC. They include, but are not limited to:
G2T™

G2T-V+™

G2T-J™

G2T-V+J™

PSP™

PSP-C™

HSC™

PRS™

PRS-6™

PEB™

PAL™

IOSS™

WRP™

ADS™

QSR-P6™

CSP-P8™

ES™

WSS™

SBW™
COPYRIGHT:
COPYRIGHT NOTICE. All copyrightable text and graphics; the selection, arrangement, and presentation of all materials (including information in the public domain); and the overall design of this website are copyright © 2018 G2 National, LLC. All rights reserved. G2 hereby authorizes you to view, copy, print, and distribute the documents, related graphics and materials published by G2 on this website ("Materials") subject to the following conditions: 1) use is for non-commercial or personal purposes only; 2) use is for informational purposes only; 3) no documents or related graphics available from this website are modified in any way; and 4) no graphics available from this website are used separate from accompanying text. In consideration of this authorization, you agree that the above copyright notice and this permission notice shall appear in all copies of this document, related graphics and materials, or any portions thereof. Modification of the documents, related graphics and materials or use of the documents, related graphics and materials for any other purpose is a violation of G2's copyright and other proprietary rights. In addition, any product, process or technology described within G2's websites is subject to intellectual property and patent law.
The use of any documents, related graphics and materials from this website on any other website or any networked computer environment is prohibited. By downloading any materials from this website, you agree to these terms. If you do not agree to these terms, do not use this website or download any materials from it.
SITE DISCLAIMER:
The information, text, graphics and links ("Information") provided herein are provided by G2 National, LLC ("G2") as a convenience to its employees, customers, suppliers, and other interested parties. We reserve the right, at our discretion, to change, modify, add, or remove portions of these terms at any time. Please check these terms periodically for changes. Your continued use of this website following the posting of changes to these terms will mean you accept those changes. G2 does not warrant the accuracy or completeness of the information and other items contained in this site
DISCLAIMER. ALL MATERIALS IN THIS WEBSITE ARE PROVIDED "AS IS" WITHOUT WARRANTY OF ANY KIND, WHETHER EXPRESS OR IMPLIED. TO THE FULLEST EXTENT PERMITTED BY APPLICABLE LAW, G2 DISCLAIMS ALL WARRANTIES, EXPRESS OR IMPLIED, INCLUDING, BUT NOT LIMITED TO, ANY IMPLIED WARRANTIES OF MERCHANTABILITY, SUITABILITY, FITNESS FOR A PARTICULAR PURPOSE, INFRINGEMENT OR OTHERWISE. G2 DOES NOT WARRANT THAT THE FUNCTIONS CONTAINED IN THE MATERIALS WILL BE UNINTERRUPTED OR ERROR-FREE, THAT DEFECTS WILL BE CORRECTED, OR THAT THIS WEBSITE OR THE SERVER(S) THAT MAKES THIS WEBSITE AVAILABLE ARE FREE OF VIRUSES OR OTHER HARMFUL COMPONENTS. G2 DOES NOT WARRANT OR MAKE ANY REPRESENTATIONS REGARDING THE USE OR THE RESULTS OF THE USE OF THE MATERIALS IN THIS WEBSITE IN TERMS OF THEIR CORRECTNESS, ACCURACY, RELIABILITY, OR OTHERWISE. YOU (AND NOT G2) ASSUME THE ENTIRE COST OF ALL NECESSARY SERVICING, REPAIR, OR CORRECTION. THE MATERIALS ON THIS WEBSITE ARE PROVIDED FOR INFORMATIONAL PURPOSES ONLY. G2 DOES NOT REPRESENT OR WARRANT THAT ANY MATERIAL IN THIS WEBSITE IS CORRECT, COMPLETE, OR UP-TO-DATE. G2 MAY CHANGE OR DELETE MATERIAL ON THIS WEBSITE WITHOUT NOTICE AT ANY TIME.
LIMITATION OF LIABILITY. IN NO EVENT SHALL G2 BE LIABLE FOR ANY SPECIAL, INCIDENTAL, INDIRECT, PUNITIVE OR CONSEQUENTIAL DAMAGES, INCLUDING BUT NOT LIMITED TO, LOSS OF PROFITS, LOSS OF USE, LOSS OF DATA OR INFORMATION, BUSINESS INTERRUPTION, OR ANY OTHER DAMAGES WHETHER IN AN ACTION OF CONTRACT, NEGLIGENCE OR OTHER TORTIOUS ACTION, ARISING OUT OF OR IN CONNECTION WITH THE AVAILABILITY, USE, RELIANCE ON OR INABILITY TO USE ANY MATERIAL AVAILABLE FROM THIS WEBSITE. IN NO EVENT SHALL G2'S TOTAL LIABILITY FOR CLAIMS, DAMAGES AND CAUSES OF ACTION, WHETHER IN CONTRACT, TORT OR OTHERWISE, EXCEED THE AMOUNT PAID BY YOU, IF ANY, FOR ACCESSING THIS SITE OR IF NO MONEY WAS PAID, ACTUAL DIRECT, AND PROVEN DAMAGES ATTRIBUTABLE TO THE WILLFUL NEGLIGENCE OF G2 AND UNAVOIDABLE BY YOU. 
Nothing contained in this website should be construed in any way as conferring any license or right under any patent or trademark of G2. All rights not expressly granted herein are reserved. 
Links to Other Material: G2 cannot, as a practical matter, monitor the content of those websites to which we provide links in this site. These Third Party Sites are provided solely as a convenience to the user. Third Party Sites are not under the control of G2 and G2 is not responsible for the content of any Third Party Site. G2 reserves the right to terminate any link or linking program at any time. Links are provided as aids to help identify and locate other Internet resources of interest. They are not intended to state or imply that G2 sponsors, endorses or is affiliated or associated with the owners or publishers of such resources, or that G2 is legally authorized to use any trade name, trademark, logo, legal or official seal, or copyrighted symbol that may be reflected in the Third Party Sites. If you decide to access any of the Third Party Sites linked to this website, you do so entirely at your own risk. 
Comments on this website may be emailed to licensing@g2national.com.
Electronic mail sent to this website is not secure. Users should avoid sending sensitive or confidential information